For the past 5 years I have spent much of the summer out of Texas.  Not that I don't love those unending sweltering days in Austin between June and October, but sometimes you have to take a break from living life as one continuous bikram yoga ordeal!
So I will be working on projects in New England and Indiana this summer, from June 15 until about Sept 6.  After that,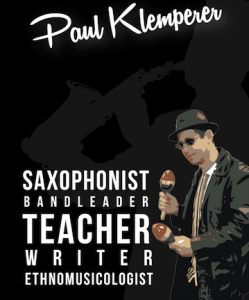 it is back to Austin with renewed vigor and stamina.  The fall will be busy as I begin a year-long Austin project: Interactive Concerts for the Elderly (I'm trying to rebrand the acronym ICE, which has been getting a bit of bad press lately…).
The Quintet Project had a successful live show and videotaping on June 3.  This project features an intimate chamber music presentation of my original pieces, blending classical, jazz and world music idioms.  The plan is to produce a series of house concerts and listening venue shows starting in September.  Audio/Video samples will be available soon!
My website calendar will still list my ongoing Austin shows through the summer, but I will have guest hosts while I'm gone.  This applies mainly to my weekly Skylark Jazz Wednesday shows, and my monthly 1st Tuesday Kickbutt Coffee Jazz Jam.
I'll also be publishing new music videos on my YouTube channel (Paul Klemperer Music), throughout the summer, so please check that out at your leisure.
If you are interested in any of my projects, either as a fan or as someone who would like to participate, just send me an email at pksax@sbcglobal.net.