A big THANK YOU to everyone who attended and supported our May 15 concert, Austin In The World: A Day Of Global Grooves. My Exotic Other, with special guests Oliver Rajamani, Alex Coke, Rey Arteaga, and Joanna Ramirez, played a wonderful show. Video by Yellow Dog Films will be made available, and will help to bring attention to Kenny Dorham's Backyard, the outdoor venue that is an important part of East Austin's African American Heritage District. If you'd like to contribute to our crowd-funding campaign to support this work, go to: https://www.indiegogo.com/projects/austin-in-the-world#/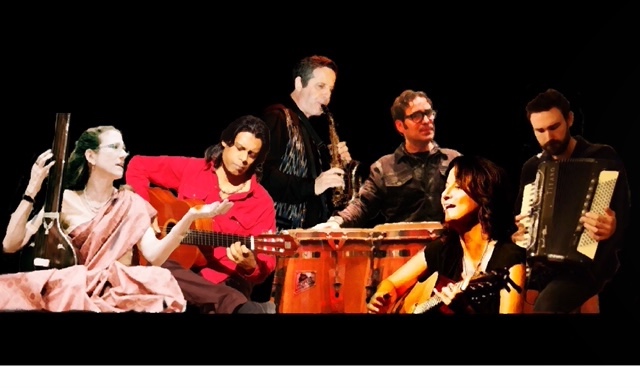 Next on the calendar is Manteca Beat's first official venue show of 2021: May 19 at the Far Out Lounge. Classic Americano Music (ask Paul what that means when you see him!)… Later this week, My Exotic Other does an intimate early show at Sahara Lounge, May 21. PK joins Peggy Stern at Central Market Westgate on May 22.
The unifying theme for all of PK's projects is community, building it, strengthening it, celebrating it. Most of these in-person shows and presentations will simultaneously be live-streamed at facebook.com/paulklemperermusic. For information on any event, or if you'd like to work with Paul Klemperer to create your own music event, email him at pksaxhq@gmail.com.